WE NEED YOUR HELP TO HELP OTHERS, SEE OUR CAUSES
Corporate Sponsorship connects you and your organization to the leading sports management, marketing, health & wellness, journalism, and coaching educational experiences in the nation. Be connected to the leaders in sports of tomorrow.
We have made it easy to be an important and permanent part of the Irv Brown Champions Center. As part of the Garden and Entryway construction we are offering an opportunity to connect you or your firm to the Center permanently.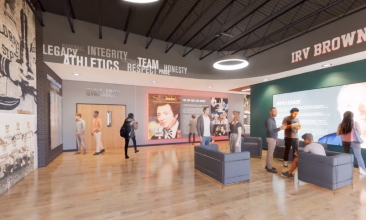 Give monthly to help fund the new space.
Available in monthly commitments of:
$25 each month
$50 each month
$100 each month
$250 each month
Any amount – One time Gift
RAISED

$0
GOAL

$85,000